I know I haven't posted in awhile - but that doesn't mean I haven't been crafting. In fact, I've been giving my sewing machine quite a work out lately.
First up - An old-fashioned dress for Madeline for "Plow Days". You can read about the event and see pictures of last year's dress
here
.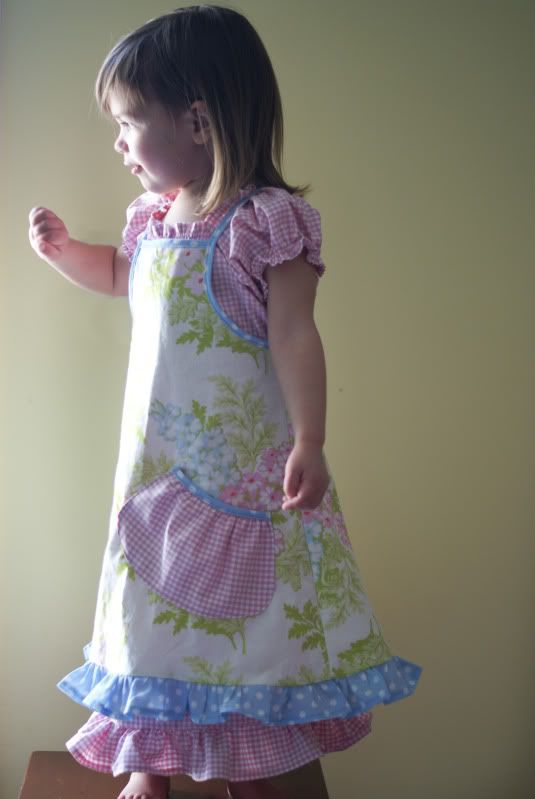 Of course, the day ended up being quite chilly, so we had to cover it up with a sweater for the actual event. Her cousin is just a day younger (and a foot taller!) than her, so they were partners in crime for the day.

The next day just happened to be "old-fashioned day" at church, so we got some more mileage out of her outfit.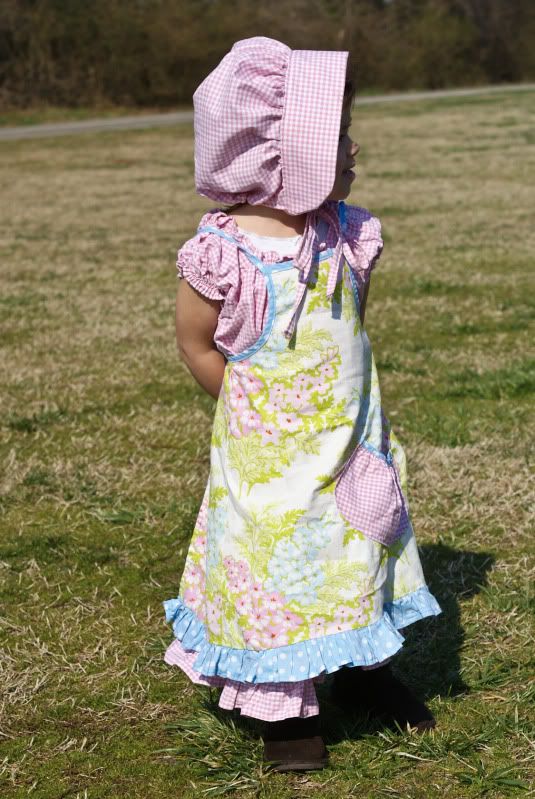 Photo-op with the horse and carriage. She was quite pleased with herself!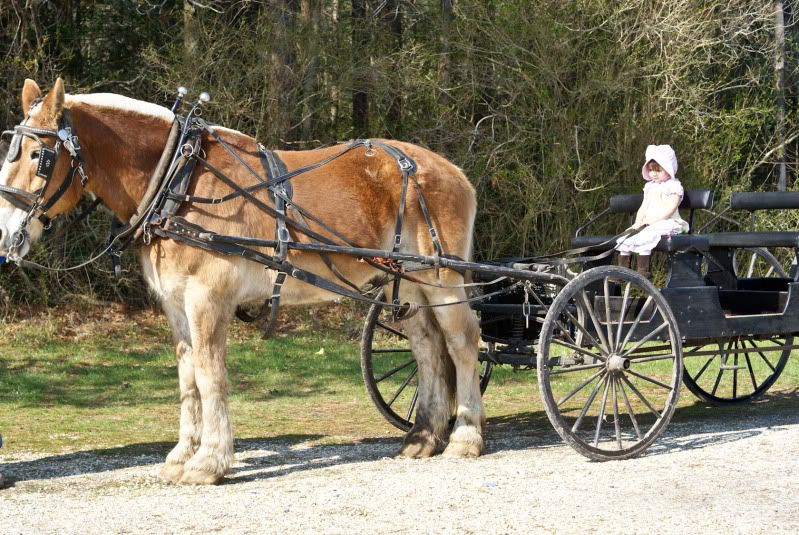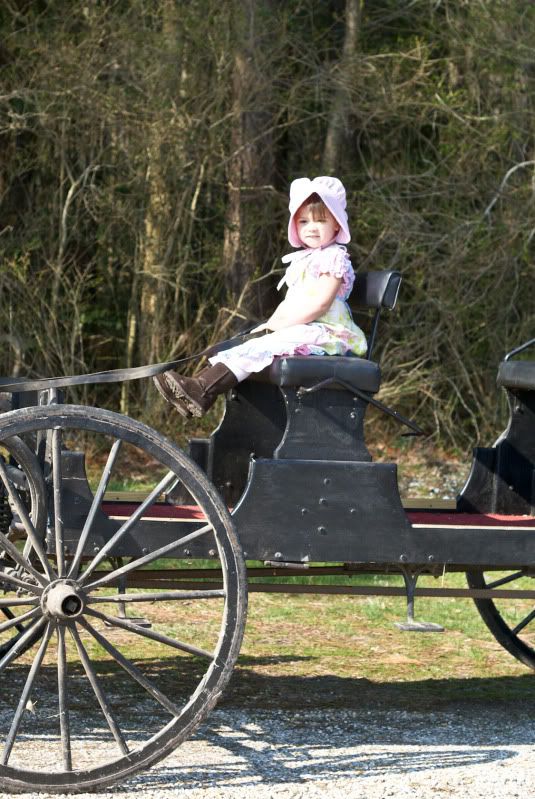 Will giving us his unimpressed face...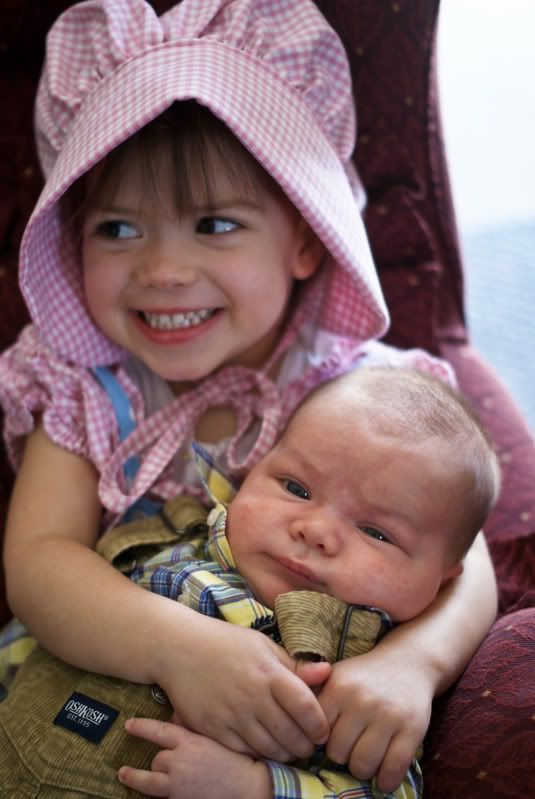 I have a few other projects that are currently a work-in-progress, so when I can find time between changing diapers and working on the red lipstick stain currently on my carpet (yes, that actually happened. sigh.), I'll share those too.



Molly





Notes:




The dress and pinafore is from

this pattern

. Definitely not just for old-fashioned days! I plan to make another one of these for every day play!