My new obsession is browsing
flickr
and checking out the amazing things that people are making. The one thing that really struck me was the attention to detail that is demonstrated in so many of these items.
So I've been inspired to start taking time to think about how I can add special little details into each of the things I make. It's been fun to just stop and focus on the little things instead of just cranking out another project.
I've tried my hand at embroidery, which is something I've always wanted to try. I'm working it into a really fun mini-quilt that I can't *wait* to share. It's awesome. Just sayin'.
If you have a chance, check out
this website
. Amazing tutorials on just about every embroidery stitch under the sun.
Another new skill tackled: pintucks! I used
this tutorial
. I'll admit, these sort of look like pleats - the smaller pintucks were a little more difficult than they look! Still working on it. This is front of Madeline's Easter dress. I plan to sew pearl buttons down the center, I'm really hoping it translates the way I see it in my head!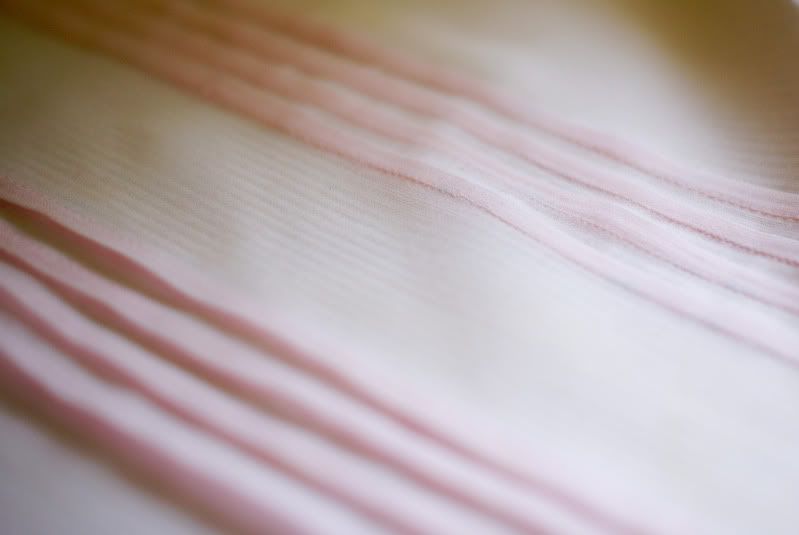 I also dug out the crochet thread I purchased forever ago and played around with making homemade lace trim. I think this would be darling on a collar or pocket of a little girls dress. I'll share the tutorial (easy, peasy) if anyone is interested and I ever get around to taking pictures.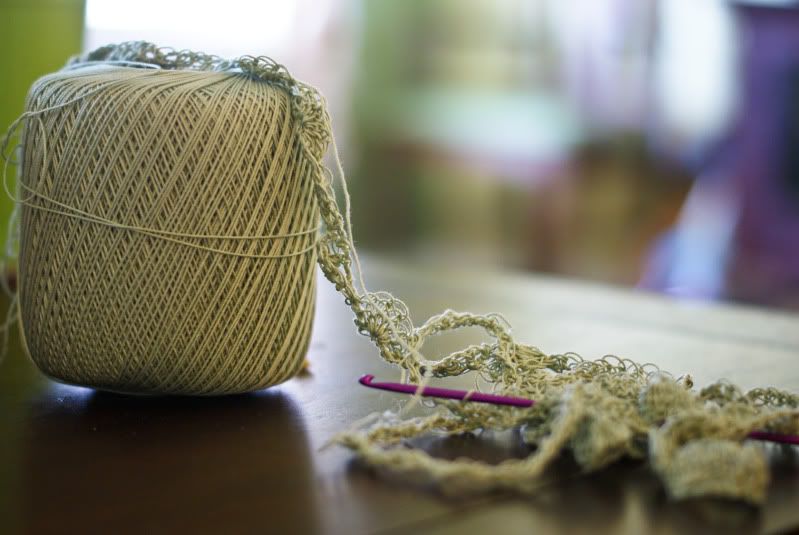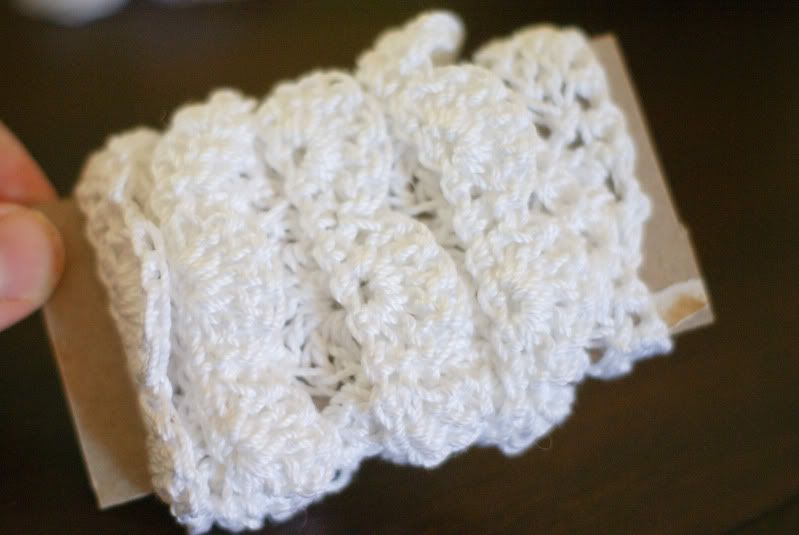 I'm amazed at how much just a little extra thought and time can add to an item. A little lace on a pocket, a strategically placed button or tiny applique...it's all in the details.
Molly